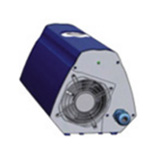 FC-2013(DUMO)The type of FC-2013 (DUMO) AC electrostatic dust detector

Features: compared to photoelectric dust detector and DC electrostatic dust detector, the products with high cost-effective, easy to use, maintenance free characteristics; there are a variety of models to choose from, online measurement.

Measuring media: Solid particles in the air.


Dust Diameter: 0.3UM or greater.


Measuring range: 0.1mg / m3-1000mg / m3.


Measuring principle: AC induction.


Damping time: 0 seconds -90 minutes.


Output signal: 2 alarm signal output, 4-20mA current output


LED Display: Optional.


Communication: RS485 / RF Radio Frequency (optional).


Ambient temperature: -20-60 ℃.


Housing: aluminum, stainless steel.


Supply voltage: 12VDC-24VDC.


Cable: 5M.


Weight: 3KG.


Related equipment: DCS industrial control systems, SFD-300II Series, SFD-860 series alarm controller.
More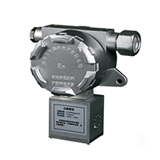 FC-2016The type of FC-2016 laser dust detector

SFD-2016 direct reading dust concentration measuring instrument is based on the method of infrared absorption principle, an instrument for measuring the concentration of floating dust in air. According to the MT163-1997 "direct reading dust concentration measuring instrument general technical conditions" and the GB3836.4-2010 standard ExibI grade (intrinsic safety type) design of dust concentration measurement instrument of explosion-proof, the instrument can accurately reflect the pollution status of dust relatedworkers inhalation of respirable dust and dust in the workplaces of different quality, and provide reliable data for the accurate evaluation of health status of workplace, the instrument is suitable for the coal mine and containing gas explosion hazard in workplace.



The instrument has the characteristics of fast response, high precision, convenient installation and flexible combination, which can be used in connection with PLC, DCS system, alarm controller and fire control center according to the situation.

More