Fixed gas detector/ transmitter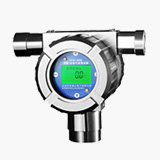 SFD-600The type of SFD - 600,combustible/toxic gas detector
Unique multi state color change technology
Unique "watchdog" fault diagnosis technology
Unique sensitivity of intelligent compensation technology
Full range accuracy of ±0.1%FS
Explosion-proof, anti surge, anti lightning, the installation is more convenient and safer to use
Using high-energy magnetic regulating transmitter, no need open cover on the site or use the remote control
Simultaneously or respectively output RS485, 4-20mA and switch signal
Online spot change bus address code, 4-20mA signal output calibration
More
SFD-600(BA)、(BZ)The type of SFD-600 (BA)/SFD-600(BZ) gas detector

Installation is simple, easy to use, stable performance. Detector can be chose connected according to the technical requirements to PLC, DCS system, alarm controller, fire control center.
More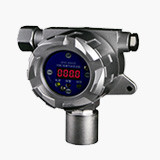 SFD-600IIThe type of SFD-600II flammable / toxic gas transmitter

"Watchdog" technology of fault alarm.


Design of cold resistance,suitable for winter low temperature area.


Explosion-proof,anti surge,induction thunder,installation more convenient,safer to use.


Adopt high-powered magnet adjust transmitter,need not open or use the remote control at the scene 4-20 ma,24 VDC/0.5 A switch signal output.


Site online calibration 4-20 ma signal output...
More